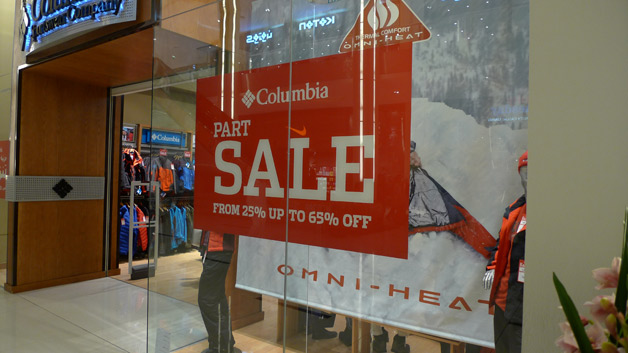 The exhibition scene appears to be revving its gears ready for the Christmas rushes, with a number of huge international exhibitions taking place in October and November. Many of the events have already taken place, attracting thousands of visitors and giving hundreds of businesses the chance to showcase their wares and make valuable connections, whilst many businesses are still preparing for their exhibition slot in the coming weeks.
Tim Fuller, Managing Director of Discount Displays, one of the UK's leading suppliers of display stands for use at these types of exhibitions and events, says, "From September up until Christmas, exhibitions are traditionally extremely busy, as businesses hope to attract more visitors and custom in the months leading up to the festive season. Some of the biggest events on an international scale come to the UK, and at Discount Displays we like to keep on top of the latest exhibition news so that we can better advise clients about their options for certain events that are forthcoming."
A recent bridal exhibition in London attracted no less than 5,500 visitors to Battersea Park in the second weekend of October, enjoying showcases from some of the most famous brands in the world. 'Brides The Show' was the first bridal exhibition from SME London and featured banner stands and exhibition displays from Bobbi Brown, Virgin Wines, Laurent-Perrier among others, prompting a fantastic response from visitors. Working in conjunction with Conde Nast Brides, the exhibition was certain to be a spectacular event, and will return to London next year thanks to its great success the first time round.
CloserStill Media's 'The Pharmacy Show' attracted 10% more visitors than they did last year with their exhibition at the NEC recently, with the total figure hitting around 6,800 medical and healthcare professionals. 400 exhibitors took part in the show, which demonstrates how the exhibition scene grows and develops in ever-changing industries. The full spectrum of trade suppliers there was balanced with an educational programme to ensure that visitors felt enriched by their attendance over the two-day event, which was industry-led and was a roaring success. Almost 95% of spaces have already been booked for next year's show.
Looking to the future, more than 2,500 visitors are expected to attend the National Painting and Decorating Show at the Ricoh Arena in Coventry next month. The 19th annual event is a trade show specifically for painters and decorators, and will be held on the 19th and 20th of November. More than 80 exhibitors will be present, with some even coming from overseas to be part of the event. The National Painting and Decorating Show attracts attention from across the globe, so it is a great opportunity for those in the industry to showcase their wares and make valuable networking connections with new and influential figures.