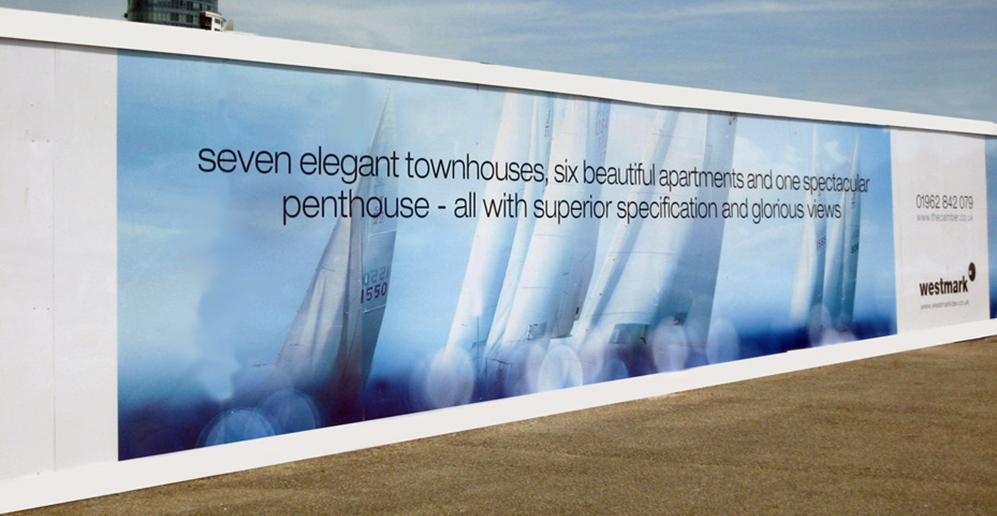 Construction Signage
At Discount Displays, we pride ourselves on covering all the signage and printed graphic needs of the various industries we work with. The building and construction industry is no exception, as we have put together a comprehensive range of signs, banners and hoardings specially suited for the requirements of the construction industry. Our team of in-house printing experts have over 25 years experience producing signage for all types of construction elements including health and safety, door exit signs and site warning signs.
We also offer a fitting service for our construction signage and graphics, and our fittings team have built up a wealth of expertise on a range of project sizes and specifications. You can view our range of construction signage below.
Call Antoinette on 020 8664 5663 for a customised quote or more information.
Construction Hoardings & Building Wraps
High impact, low cost outdoor advertising hoardings. We print all custom hoardings at our state of the art design and print studio based in Croydon. We use the latest in printing technology and high quality inks and media to produce stunning results. Our printers have over 25 years signmaking experience, making us the ideal choice for producing advertising and construction site hoardings. We print direct to substrate using vibrant UV weather proof inks onto Correx, Foamex and Dibond. Use hoardings to make the most of the potential advertising space around your new build construction, to cover up ugly shuttering or promote a new development or store refurbishment. We can work with you to produce a design for your hoardings, or we can work with your designers to produce artwork that is ready to print. We ensure quick and open communication throughout the process from initial design to after-sales support.
Key Features:
Over 25 years site hoarding making experience
Top quality branded HP durable material
High resolution photo-realistic images
Protective over laminate available
In house design printing and finishing
Direct to panel print so they won't crack, peel or fade
Delivery: 2-5 Days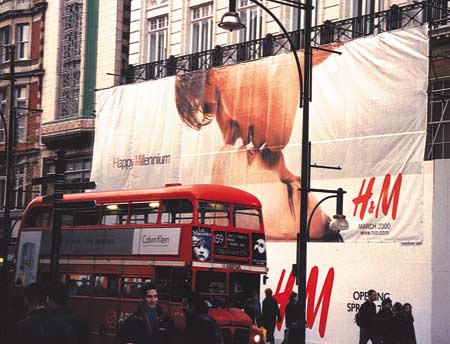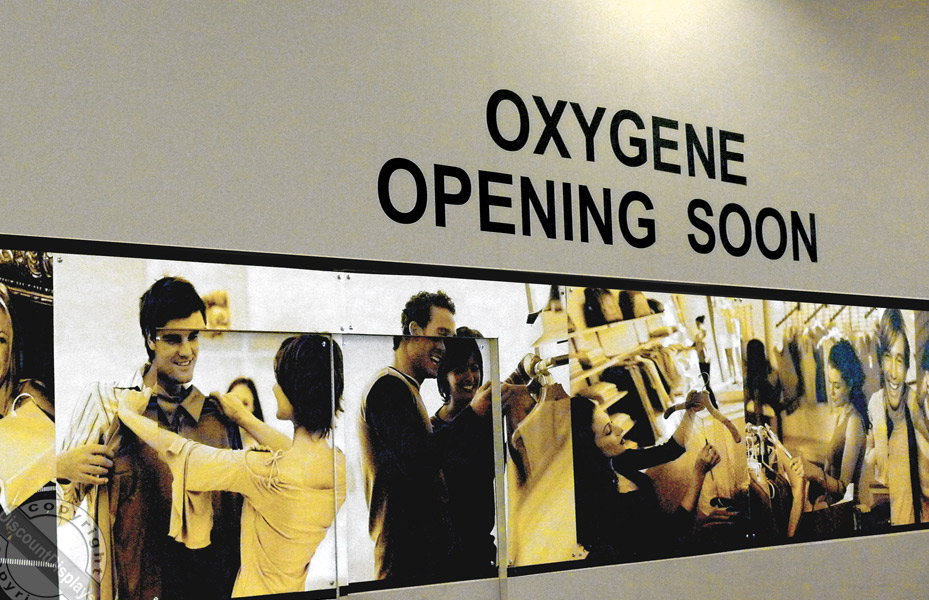 Material Choices
3mm and 5mm Foamex
A lightweight and rigid plastic board, ideal for screwing to wooden surfaces. Available printed in sheet sizes up to 8' x 4' (2440mm x 1220mm). Printed direct to the panel in stunning full colour with HP UV stable inks. Can be contour cut to shape to suit your design requirements. Screw holes need to be slotted to avoid warping in hot weather.
3mm Dibond
Dibond is an aluminium faced composite sheet with a polythene core making it very stable. It is extremely rigid, yet lightweight and its high quality surface gives stunning results with our direct to panel UV ink printing. Dibond is ideal for fixing to posts, drilled, screwed, riveted or nailed to walls. Won't rust or crack and takes knocks well.
Correx
The most economical solution. Ideal for temporary site boards and estate agent signs. Cheap, lightweight, easy to fit and totally weatherproof. Printed direct using UV stable eco friendly outdoor inks.
Site Board Signs
Site board signs & builders boards are a great way to advertise, often while working at a particular site. Our most popular size for site boards is 800mm x 600mm, although we can produce nearly any size to meet your specification. We offer site boards in three different materials, which are all waterproof. You can have the boards printed in a single colour or high impact glorious full colour at no extra cost. We print direct to the board using UV cured inks that are durable and fade resistant.
Key Features:
Choice of materials
Direct to panel digital printing
Durable rigid outdoor / indoor sign board material
Ideal for all types of construction signage
Printed in high impact, eye catching full colour
In house design service
Indoor or outdoor use
Delivery: 2-5 Days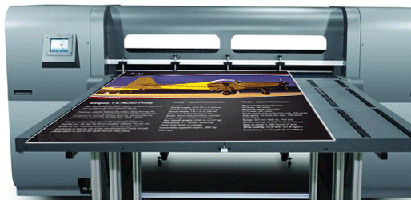 Material Choices
3mm and 5mm Foamex
Made from lightweight, rigid PVC in a choice of profiles, this is our most popular choice for site boards. Can be cut with square corners or contour cut to shape.
3mm Dibond
Hard wearing composite Aluminium premium site board. 4mm Aluminium with a polyethylene core. Can drilled, screwed or stuck to any suitable flat surface.
Correx
Corrugated 4mm PVC material, not as strong as Foamex, but a cost-effective solution for temporary signage.
Banners
At Discount Displays we print all our advertising banners using eco friendly HP branded inks, which result in stunning, vibrant image quality. Our PVC vinyl and mesh banner inks are not only environmentally conscious but also totally odourless, unlike many other printing companies that use solvent inks. We offer a variety of banner materials, from special banners suitable for lamp-posts, fabric banners for indoor use, all round PVC banners and mesh banners, which are perfect for outdoor areas where wind can be an issue. Outdoor advertising banner mesh is a perforated 355gsm PVC banner material so some of the wind passes through the banner reducing the wind load. We can print up to 2.5m wide in a single pass. PVC welding means we can make any size of banner you require.
Key Features:
Banners for indoors and outdoor conditions
All outdoor banners seams, pockets and eyelets are reinforced
Full in-house design and printing on all our banners
Either supply us with your artwork or we can design it for you
Custom sizes and quantity discounts
Delivery: 3-5 Days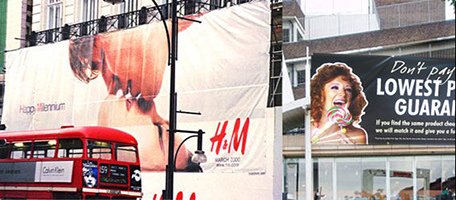 Material Choices
Mesh
Mesh PVC is ideal for larger outdoor banners where wind loads can be an issue. Outdoor advertising banner mesh is a perforated 355gsm PVC banner material so some of the wind passes through the sign banner reducing the wind load. We use durable, UV stable eco friendly inks printed on our large format digital printers to produce full colour eye catching vinyl banners.
Vinyl
Vinyl banners are perfect for outdoor conditions, made from a heavy duty, waterproof 440gsm PVC material. Stunning full colour print results can be achieved using our high quality inks, which are eco-friendly and odourless. Vinyl banners have double thickness turned edges & eyelets, ultra UV stable inks and are fire retardant (B1). We offer an in-house design service or we can work with a design you provide. There are also discounts for buying vinyl banners in bulk.
Fabric
Our custom fabric banners are printed onto a white flame resistant polyester fabric, which offers excellent durability and a more traditional feel than our PVC banners, making them ideal for indoor use. Our fabric banners are printed in stunning full colour using HP Latex eco friendly inks which are odourless.
Lamp-post
We offer custom printed lamp-post banners, ideal for housing developments and events. These banners are printed in full colour and we offer various sizes to suit the specification of your lamp-post. These banners are a cost-effective way to display an advertising message or directions. Our lamp-post banners have a special no show through PVC material enabling double sided printing. They are easy to install using high quality, non-rusting adjustable brackets.
Billboards
We specialise in digital printing of short run customised advertising billboard posters, that can be produced directly from file. We have over 25 years experience producing printed billboards, and we use eco-friendly latex inks to produce photo-realistic prints, without the damage that goes hand in hand with solvent inks.
We can work with your designers, help you with artwork or design the billboard for you. Whichever route you choose, you can rest assured that the results will meet the high standards we set ourselves and will be delivered on time. Our billboards use a high quality 120gsm blue backed billboard poster paper that eliminates showthrough and is suitable for pasting application.
Key Features:
One off and short run custom billboard printing
Printed onto high quality blue backed paper
Experienced team and fast service
High resolution photo-realistic prints
In-house design, printing and finishing
Posters printed in popular sizes: A4, A3, A2, A1 & A0
Delivery: 2-5 Days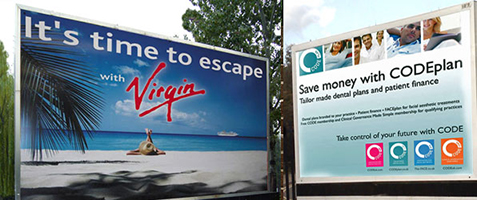 Call Antoinette on 020 8664 5663 for a customised quote or more information.
You may also be interested in the following products: