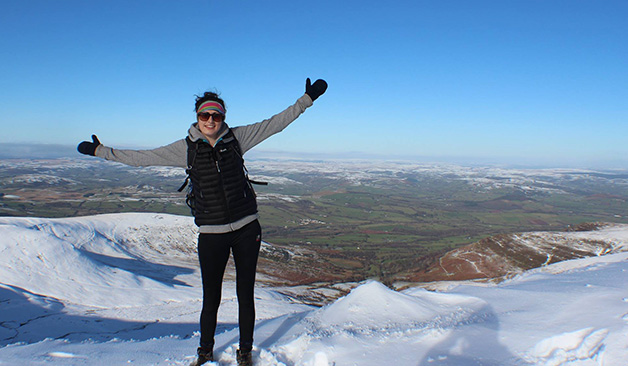 Last year we launched our scholarship award to help UK based students fulfil their potential with a financial reward of £1,000.
We had a great response for our inaugural year, with Universities and students up and down the country entering their marketing essay or graphic design work to be judged by our team.
It was hard to pick a winner from the talented entries, but after whittling it down to a final three we decided to give the award to Anneka France, who showed excellent use of predictive analytics in promoting an e-commerce business.
Anneka is currently at Swansea University and is looking to put the scholarship fund to good use by helping get her work published in academic journals.
Anneka was thrilled with being told she was being awarded the scholarship fund and gave us some great feedback:
"I am very grateful to be the selected recipient of your first scholarship, as well as the financial reward, I would like to say thank you for the opportunity to apply some of my academic knowledge to a real world scenario. Speaking with the marketing team enabled me to get an insight into some of the tools used in an e-commerce environment that will prove invaluable once my studies are over."
As mentioned above, we set up communication between Anneka and our marketing team to answer any questions she had about the industry and show her a few tools and techniques we use day-to-day. Our online marketing manager Alan Johnson had this to say about working with Anneka:
"It was a great pleasure working with Anneka, some of her insights were very knowledgeable and provided a few discussion points for the rest of the team. We all wish her luck with her future studies, based on her essay I'm sure will excel at whatever she chooses to do."
As this year was a success we are pleased to announce we will be continuing the scholarship for the academic year 2015/2016. The full details can be found on our scholarship page including instructions for applying.
If you are a university staff member looking to include your students in the 2015 Discount Displays scholarship, please get in touch with us via e-mail at scholarship@discountdisplays.co.uk.