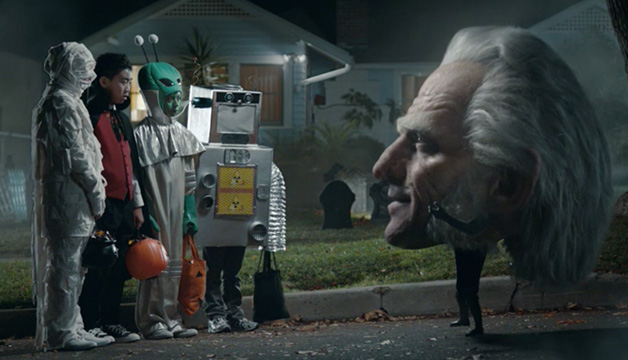 Ah Halloween, the last bastion between the end of summer and the countdown to Christmas. It seems that every year Halloween is becoming a bigger event in the UK holiday scene, with an estimated £300 million spent on Halloween product and costumes in 2013.
Like all good holidays, we're looking at you Easter, it seems to be inexplicably linked with candy and chocolate, but Halloween has also become an increasingly important tool for marketing companies. According to Experian 49 percent of marketers will launch a campaign before Halloween. Multiple channels are being used from traditional print, window displays and television, but the main focus is online and e-mail marketing.
In the last couple of decades we've seem some innovative and creative Christmas marketing campaigns from brands such as Coca Cola, and with the rise of YouTube and social sharing videos from John Lewis have gone viral. Their latest offering has around 13 million views at the time of this post.
With just a couple of days until Halloween we are taking a look at some of our favourite All Hallows' Eve videos from around the web. So turn off the lights, light the jack-o-lanterns and enjoy our top ten Halloween adverts.
1. IKEA – Halloween
2. Snickers – Horseless Headman
3. Ford – Spooky Halloween Car Wash Prank
4. Crest + Oral-B
5. Verizon – Star Wras Family Trick or Treat
6. Phones 4u – Missing Our Deals Will Haunt You
7. Skittles – Web
8. Snickers – Halloween Grocery Store Lady
9. Axe – Hot Girl vs Zombie
10. LG – So Real it's Scary
If you can think of any great Halloween adverts we've missed let us know in the comments below.