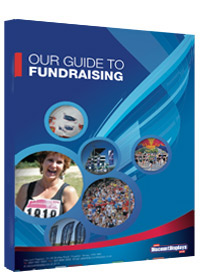 Grab a free copy of our PDF fundraising guide. We have worked with numerous charities and fundraisers throughout the years, helping to plan events and money raising activities. We have put together this free guide to share our knowledge and experience of fundraising, covering the following topics:
– Planning Fundraising
– Ways to Raise Funds
– Building Awareness
– Making the Most of Your Fundraising Efforts
– On the Day Tips
– Post Event Strategies


If you find our guide useful be sure to share it, and connect with us on our various social media platforms.
At Discount Displays we have been supplying business big and small with display solutions for several decades now. Being a leading exhibition and retail display equipment supplier, we know what works to get the best out of your budget and get your brand noticed. We also have an in house large format print studio to produce high quality graphics for your fundraising efforts.