Banks have evolved rapidly over the past decade or so. A lot of banking processes are now automated, but the marketing and advertising is still often traditional, physical print
With digital advertising signage, the ability to show up to date information to your clients and staff without having to go through the design, print and distribution process involved in traditional marketing is a massive benefit.
We're going to look at how to make best use of digital signage in the banking industry.
How might you use a digital signage display in a bank?
Walk into your local bank branch and the chances are you will see digital signage used for several purposes. Branches are much more comfortable and informal spaces than in the past where regimented queues were the norm. Digital signage allows banks to bridge the gap between the traditional high street bank and the digital banking world.
Below we look at a few different ways that digital signage could be used in-branch to good effect.
Window displays
There is no doubt that our high streets are changing, but the fact remains that attracting passing foot traffic using free window advertising space is good news.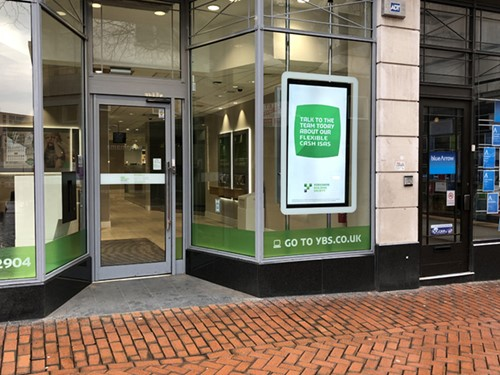 Posters have traditionally been used for window displays but production time, distribution and installation all take time and resources. Digital advertising can be updated in branch or centrally at the stroke of a keyboard.
Seasonal offers, product launches and the latest saving rates can all be displayed instantly. It also allows you to target customers by location and split test information on a regional basis before a nationwide roll-out.

Our ultra bright monitors have all the benefits of standard digital signage with the added advantage of being visible in all ambient light conditions. Vibrant images and animated video messages that all attract attention.
Interactive displays
Our touch screen range is proving more and more popular. Long gone are the long queues waiting for a teller.
The vast majority of people are used to using touch screens on their mobiles or tablets. Familiarity can build trust. Banks are becoming more automated.
Rather than waiting for information a better customer experience can be provided where people can be given information while they wait.
Many people use banking apps. Touch screens allow replicating that experience in the branch. From the very simplest application such as a satisfaction survey to guiding customers to the right banking, information can be achieved with touch screens which can also lead to reduced staff costs.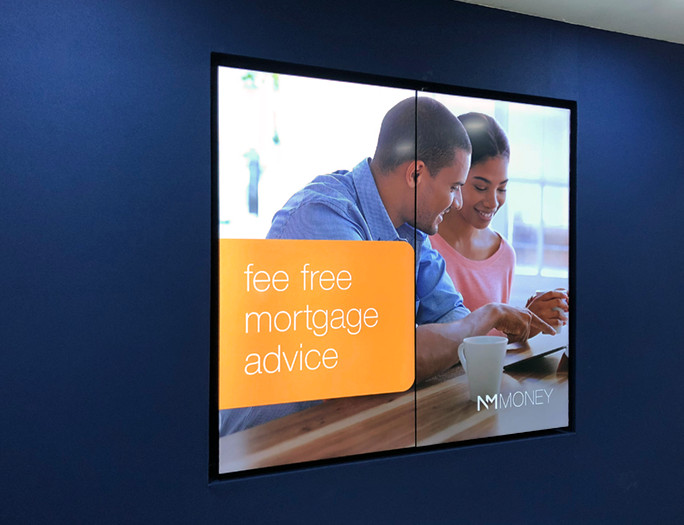 Advertising Displays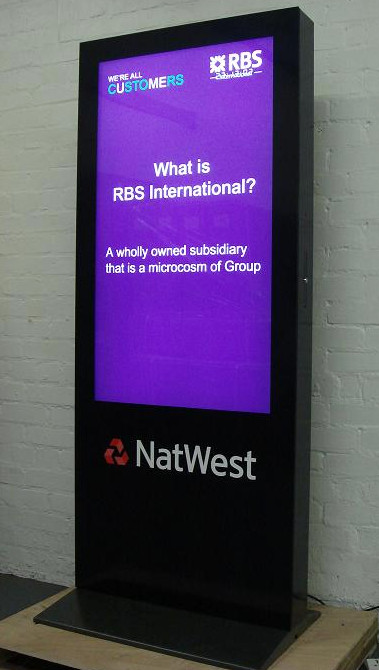 People waiting in the bank are ideal prospects for exposure to your marketing. From simple and flexible free-standing digital displays that can be moved around to large multi-panel LCD walls, the choice is available to best suit your space.
Using digital screens give you the opportunity to tie your in-store marketing into all your online and TV campaigns creating familiarity, reinforcing your marketing message and building trust.
Information displays use a free-standing or wall-mounted display in the main customer area to show information such as opening times, contact details, savings rates, exchange rates or queue times. With digital signage, you can change the information to suit the time of day.
Staff Training
Digital displays can be used for in-branch staff training. Training videos can be quickly displayed on the bank's networked digital signage. Keep up to date with current policy and reinforce other forms of training displaying company news as well as motivating staff.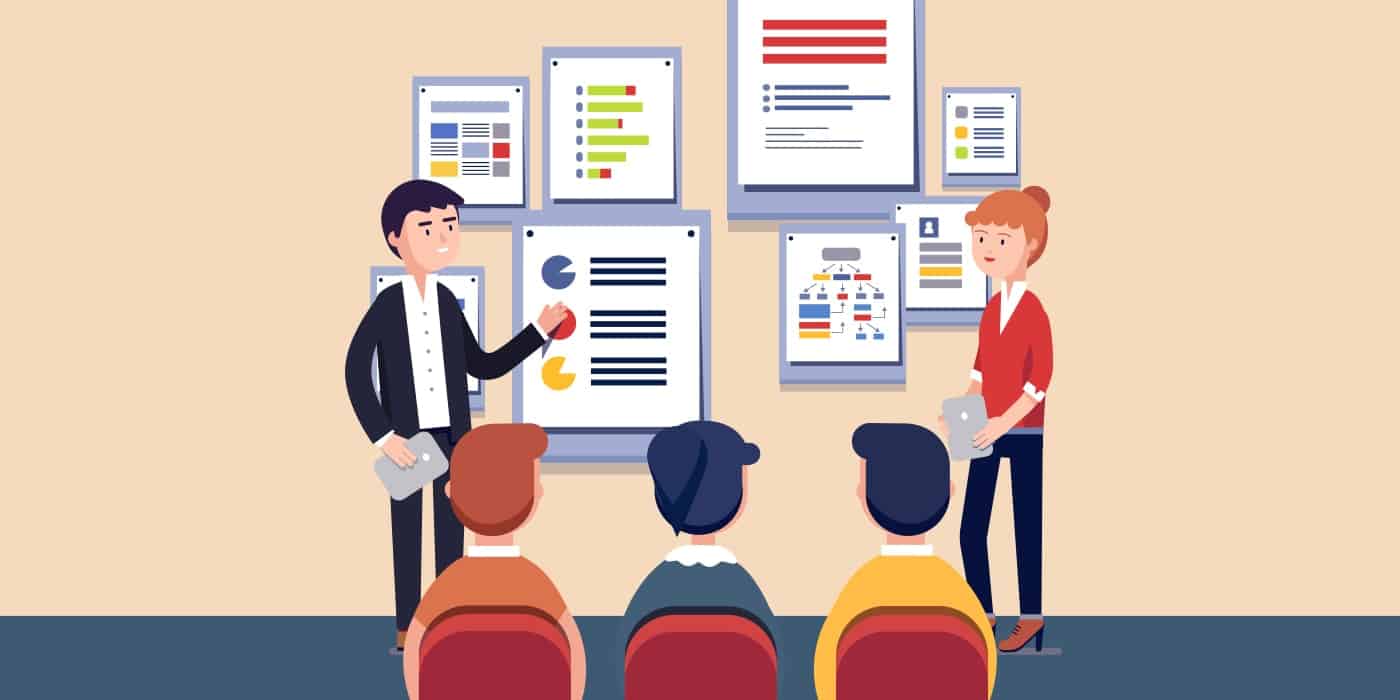 With the rapid rise in technology, digital signage is coming to become increasingly common across a wide range of industries such as banking.
What do you think is next for digital signage in banking? Let us know in the comments below.