This post was born from a customer e-mailing our sales department to ask if we could explain the differences between a retractable and roller banner stand. The upshot of this being they are the same type of product just with interchangeable terms. After a while working in any industry the lexicon becomes second nature and it's often quickly forgotten that certain product names and descriptions may not be as obvious to the outside observer.
In this case the terms may be individually helpful but a quick search on Google could bring up results for retractable banner stands, roller banner stands, roll up banners, pull up banners and pop up banner displays. These are all the same type of product with the same type of mechanism, it just seems no-one has settled on an industry standard. Add to this the fact that display equipment suppliers often also sell pop up displays and you can start to see where the confusion creeps in.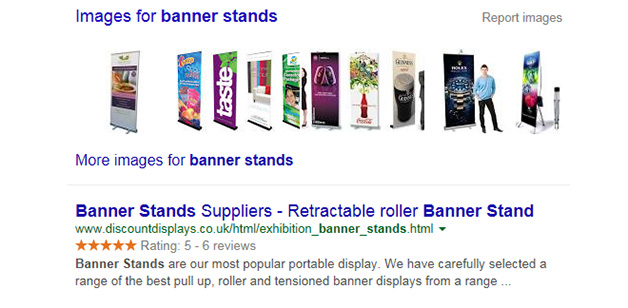 For the rest of the article I will be using the term 'roller banner stands' and will be looking at the roller mechanism that gives these products their name. If you are unfamiliar with the term banner stand all together then take a look at what Wikipedia has to say:
Banner stands are a smaller type of trade show display with one large graphic supported in a standing frame. Similar in construction to pop-up displays but composed of one free-standing panel, they are a portable and lightweight display solution. Some varieties come with retractable roll-up panels for ease of transport, detachable graphics, or lights. Other types of banner stands include outdoor banners, X banner stands, retractable banner stands, motorized scrolling banners, and frame-based tension fabric banners.

How A Roller Banner Stand Works
The main parts that make up a roller banner stand are the base, the banner cassette and the poles. With many banner stands a carry case is included and all the parts can fit into the case to make it easy to transport between exhibitions or to store when not in use.
The base is a flat and sturdy, usually metal, foot so that the banner stand can be used in high traffic areas such as trade show floors. There is sometimes some styling flourishes to make it stand out from competitive products such as coloured end caps.
The banner cassette contains the printed banner graphic that is wrapped around the roller mechanism, imagine a piece of paper being wrapped around a pencil and you can get an idea of what is happening within the cassette housing. Attached to the top of the banner graphic is a top rail which is used to keep the banner graphic taut once the poles are in place.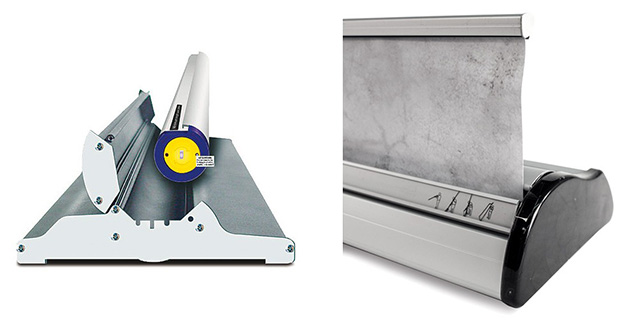 In most cases the poles are either multi-sectional as seen when putting up a tent, or telescopic meaning the sections are slotted within each other and are unscrewed and pulled out to create the full length pole. The clue is in the name here as it works with the same principle as a telescope. On some banner stands the poles allow the banner to be height adjustable, which means you don't have to buy another banner stand if you decide you want to use a taller or shorter banner graphic.
When you are ready to assemble the banner stand, you find the top rail and pull up so the banner graphic emerges from the base. The top rail then attaches to the top of the pole at the rear of the banner stand and holds it in place. The simplicity of assembly along with the easy transport means that roller banner stands are widely used at exhibitions and trade shows.
The video below is a good summary of the previous points and shows you just how easy roller banner stands are to assemble.

What Is A Roller Banner Stand Used For:
As you can see from the paragraph above, roller banner stands are very easy to transport and store and also can be assembled in a matter of minutes. This makes them a versatile promotional tool for displaying custom printed banners. Some applications that our customers have used roller banner stands for include:
Exhibition and trade shows
Reception areas
Outdoor events
In-store promotions
Car showrooms
This is far from an exhaustive list, but if you keep a look out for banner stands you'll be surprised how many you encounter in a normal day.
Indoor roller banner stands are the most ubiquitous type available but there are also outdoor roller banner stands and variations including stands that can be linked together to create a wide graphic wall.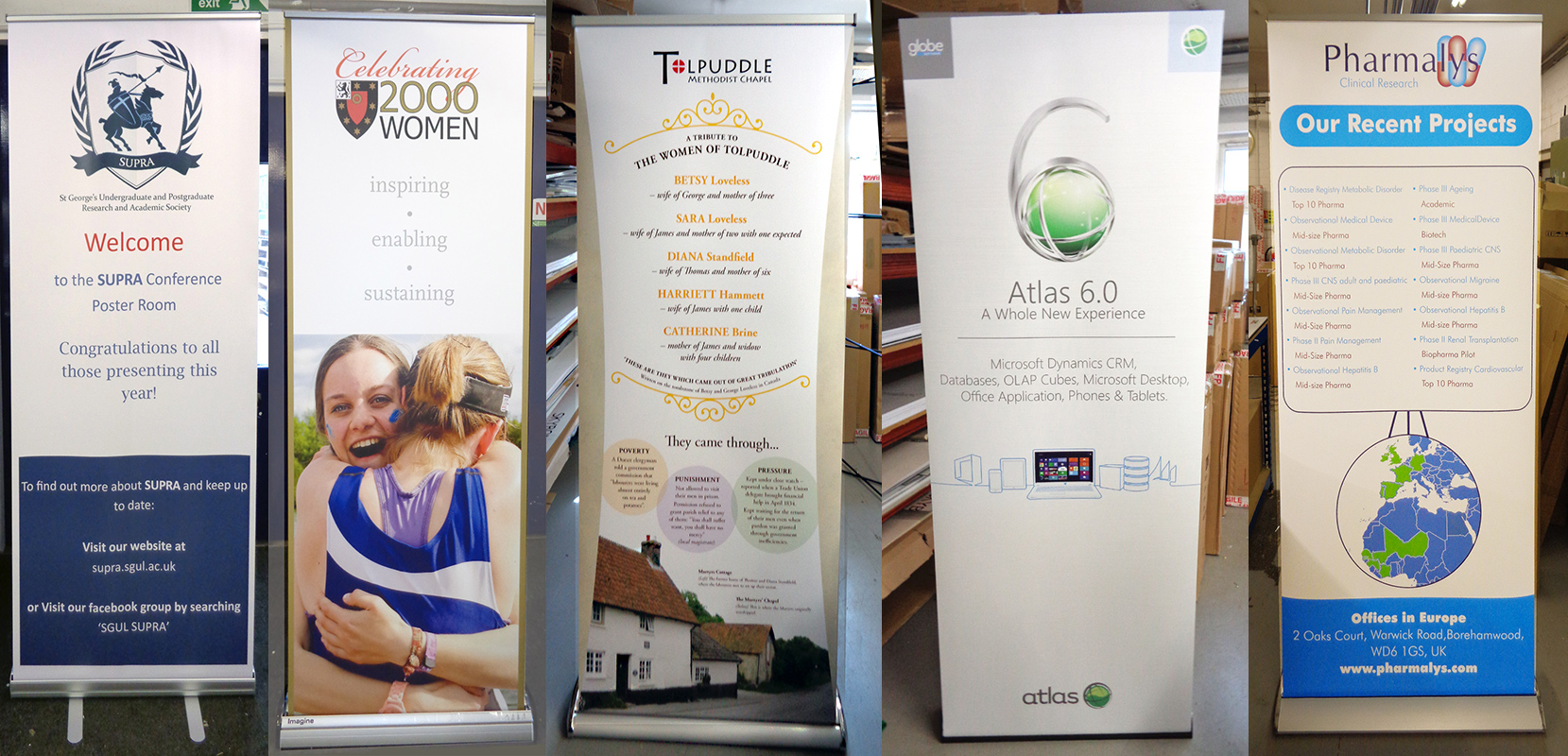 Hopefully this article has made the various terms a bit clearer, if you have any questions about banner stands or displays in general please leave them in the comments below.