When creating artwork for printing there are sometimes limits on what file formats you can provide. Turning your jpeg / jpg file into a pdf is an easy task that can be achieved by following the below steps:
1. Download the trial of Adobe Acrobat Pro from http://www.adobe.com/uk/products/acrobatpro.html
You can also use a variety of free PDF editors such as PDF Escape.
2. Click 'Create' in the top left corner and then select 'PDF from file…'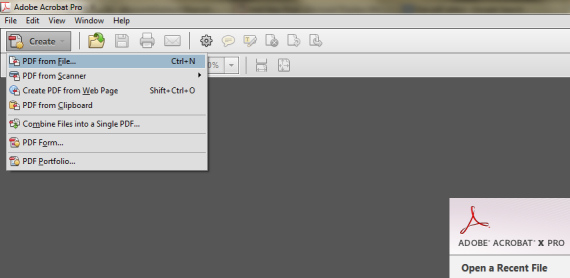 3. Select your jpeg file and click 'Open'
4. Click 'File' and then 'Save'
That's all there is to it, you now have a PDF file of your image.