When planning for a trade show, establishing a goal of what you want to get out of the event and planning what you want to promote and designing the message are obvious things to consider.
However, with a trade show it is the components that make up the trade show stand that you choose that attracts attention. But what equipment should you prioritise? Which piece of equipment gives the largest impact to your audience?
It goes without saying that the larger the piece of equipment, the more attention it attracts. We must also bear in mind that a well designed trade show stand is a combination of the design, the technology and the graphics that gives the audience a unique experience. It communicates the brand to the audience in a way similar to a client walking into the company's premises. Perhaps the one piece of trade show equipment that really stands out is the stand itself. It could be a simple pop up stand or a large gantry stand with furniture.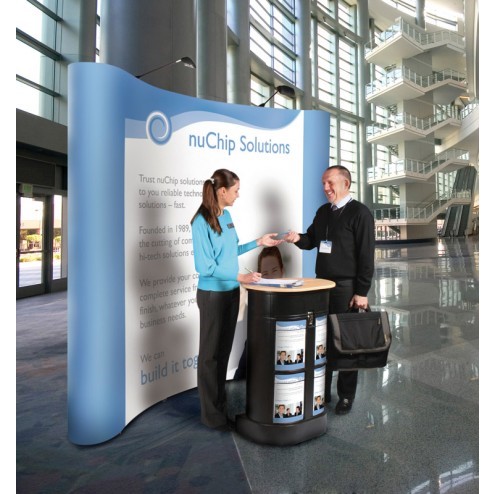 As mentioned earlier in the article, the goal must be established, the set of services or products you want to promote decided and the marketing message created.
The trade show stand you design must be able to accommodate and adapt to the products or services you intend to promote. A motor company promoting a new model of vehicle they intend to use as a demo vehicle for people to sit on will need a stand that is large enough to accommodate the vehicle. A gym trade show stand might need space for their latest exercise bikes or treadmills. A software company promoting their latest software will need laptop or tablet computers for demo and the stand, again must be able to accommodate them
Is there a need for the sales staff to sit down with a potential customer and introduce them to the product? Perhaps a software demo or an army recruiting stand is necessary but not if you are selling sportswear or video games. That is why when designing your stand, your goal and what you are promoting needs to be factored in.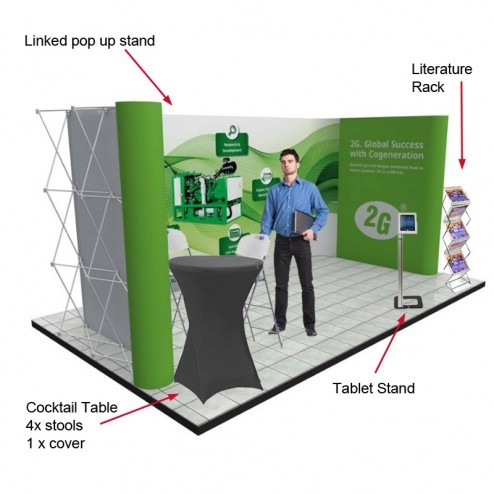 After you have chosen and designed your trade show stand you need to decide on what other furniture to add on. These could be literature racks, tables and stools, display cases, display plinths, counters and printed tablecloths.
Again, your selection will depend on the product you are trying to promote. Almost all trade show stands will benefit from a literature rack as brochures are one of the most effective ways to promote your products after face to face sales. Display cases and display plinths are useful for companies specialising in mobile phones or sports trainers. Printed tablecloths might be useful for colleges and universities, catering business and recruitment.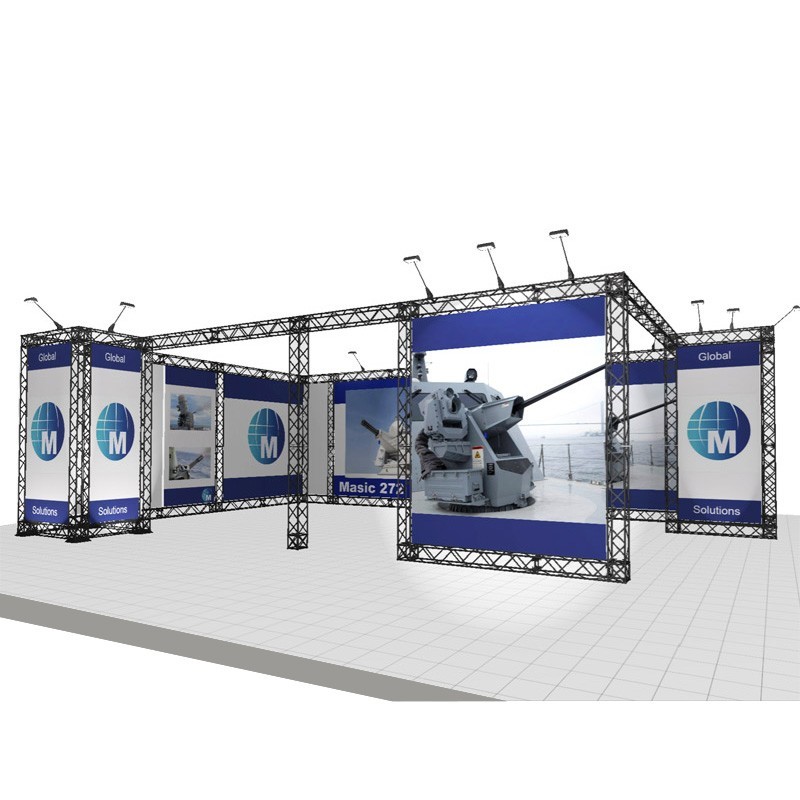 One last thing we must not neglect are the graphics that accompany the trade show stand. No matter what your business is, high quality graphics especially large format print is essential in communicating your brand across. Think about what images you will present and how you would design it. Working with a good graphic and print company with your requirements is a good start.
Remember it is not just the look and feel of the trade show stand that is important but also the customer experience. Your stand must allow visitors to experience and engage your products and you choose what equipment and facilities will be needed to do just that.