8" Facial Recognition Temperature Screening Display
Quickly and efficiently detect fevers with our commercial grade facial recognition temperature scanner display. The 8 inch screen has a strip light indicator and optional audible alert to let the user know if they have a high temperature. The advanced software has a 99.7% facial recognition accuracy and also has the optional ability to detect if a mask is being worn. Available with wall, desk or floor mounts making it the ideal solution for any space where people are in close proximity to one another.
Read More
Next Day Delivery (order before 3pm)
3 Year Hardware Guarantee
Key Features:
Facial recognition temperature scanning screen
Also has a mask detection system that can be turned on or off
8 inch commercial grade IPS 24/7 usage screen
Desk mounted pole as standard - options for wall mount, floor stand or table stand
Advanced facial recognition software included in price
Works online and offline
99.7% facial recognition accuracy
Strip light indicator and optional audible alert
Detects fevers fast - ideal for offices, factories, warehouses, gyms and more
3 year hardware guarantee




Automated Contactless Temperature Checking
Using Melexis thermal imaging technology, in conjunction with cooling fans to maximise accuracy, this complete solution can read a user's temperature and display the results in 1.8 seconds, even if they are wearing a mask. The automated nature of this system not only efficiently reduces manual labour, but also means it is completely contactless, which is of paramount importance in today's world.

High Security Facial Recognition
With 99.7% identification accuracy, this solution can also be used as a check in/out system for offices, warehouses and other secure locations. You can even create a whitelist and blacklist to control and restrict access, as well as recording all building entries. Adjust the identification security levels from using the photo on an ID card to high level military standard using a 3D face scan and body temperature check.

All-in-One Solution
This is a full turnkey system, comprising of a 24/7 IPS panel, dual-lens optical facial recognition cameras, a thermal imaging module, an indication light, optional RFID/NFC integration and even the software to control, record and monitor all the functionality.

Synchronise with Existing Systems
Using the connection interface, this solution can be integrated with existing door or ticketing systems. Using the software included, you can stipulate entry conditions such as an acceptable temperature range, mask checking and specific user entry or restriction.

Software Included
The software is included at no extra cost and can be easily installed on your own PC or server to maximise security. Create separate login accounts with varying privileges, for example an account can be created for a receptionist to only register visitors. Can also work offline if required.

Accurate Thermal Imaging
Using a Melexis dual-chip system, the thermal imaging module measures the ambient temperature as well as the user's body temperature to maximise accuracy. The module also features a cooling fan to further improve the precision of the reading. The full sensor temperature range is -40°C to 85°C with an accuracy of ±0.3°C.

Strip-Light Indicator
When taking a temperature or mask checking reading, this acts as on-camera illumination for more accurate results. It also synchronises with the software to indicate acceptance (green) or rejection (red) based on user-defined conditions.

Fever Alarm
When a user's temperature reading exceeds a stipulated temperature, a visual and audio alarm activate to alert the user that they have a fever. This feature can also be disabled if not required.

24/7 Commercial Grade
This is a truly commercial grade solution as it can be in constant use around the clock. This is ideal for 24/7 commercial locations like supermarkets and gyms, as well as corporate and warehouse settings when used as a clocking in/out system.

Mask Detection System
As well as reading body temperature, the system can also check if the user is wearing a mask if this is an entry requirement to your building. This feature can also be disabled if not required.

Mounting Options
As standard this solution comes with an adjustable desk mounted pole. Optional mounting options include: a flush fit or adjustable wall mount, a desk stand, or a floor stand. All stand options have a modern integrated blue LED light strip.

Robust Metal Enclosure
To add to its commercial credentials, the enclosure is manufactured using aluminium rather than plastic as this is less likely to be damaged in locations such as warehouses and factory floors.

IC Card NFC Integration
The display has an NFC module integrated which supports IC cards for door entry. This feature can also be controlled and managed by the software that is included.
More Information

| | |
| --- | --- |
| Product Name | 8" Facial Recognition Temperature Screening Display |
| SKU | CV-FRT |
| Product Weight | Screen weight: 1.5kg |
| Hardware Guarantee | 3 Year Hardware Guarantee |
| Screen Ratio | 10:16 |
| Screen Resolution | 800x1280 |
| Screen Size (Inches) | 8 |
| Contrast Ratio | 5000:1 |
| Brightness | 450cd/m2 |
| Delivery / Availability | Next Day Delivery (order before 3pm) |

PREPARING YOUR ARTWORK - VIEW OUR GUIDE
Need someone to design your artwork? No problem! Use our in house
design service
and our team will create perfect print ready artwork at a small additional cost.
Looking for inspiration? We have hundreds of templates available, waiting to be customised. Check out our
online design tool
to get started.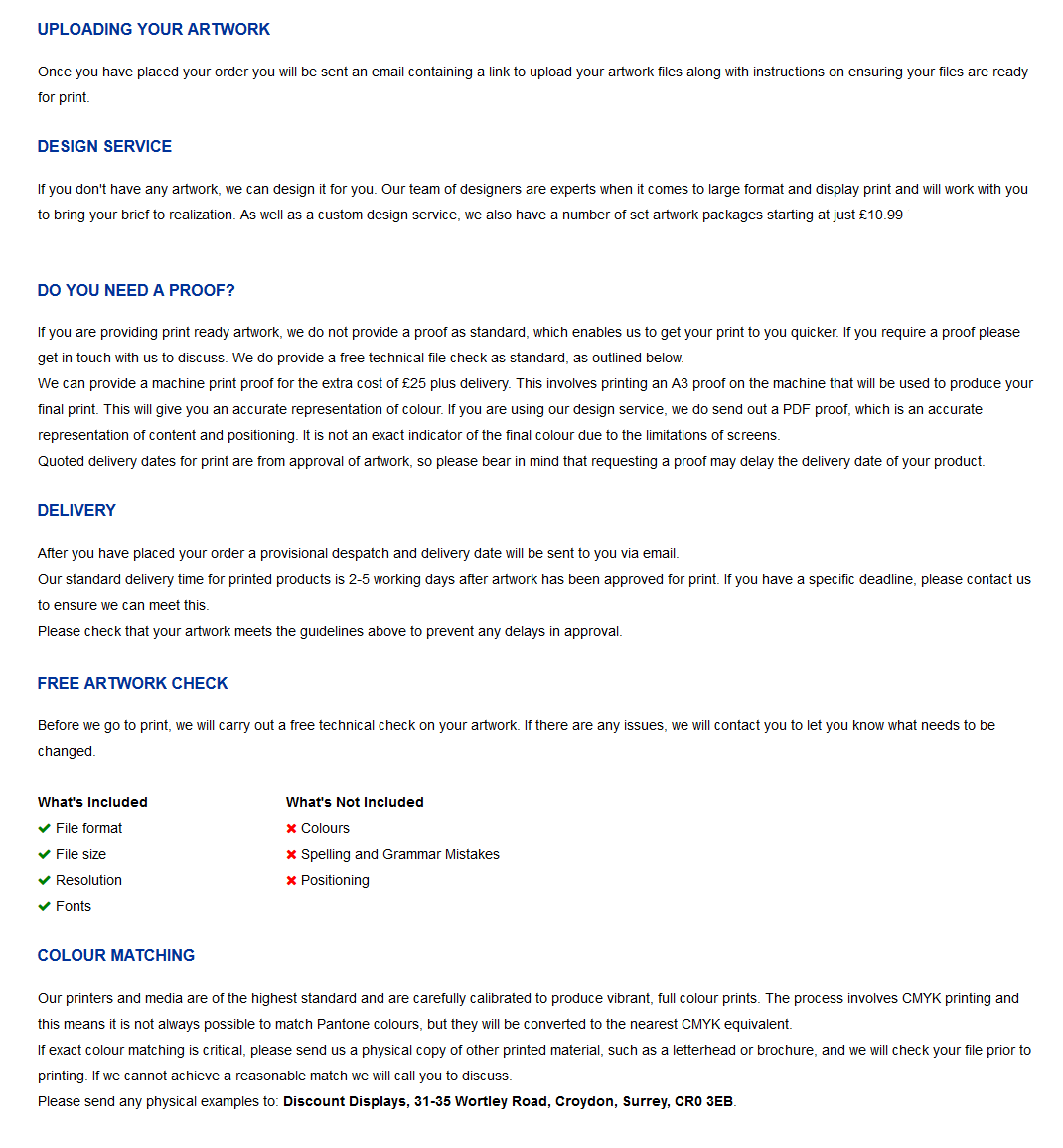 No questions have been asked about this product yet.
Check out our
FAQ page
for general information about delivery, artwork, returns and more.
If you want to ask a question about this product please contact us via the Live Chat button on the side of the page, call us on 020 8664 5660 or e-mail us at sales@discountdisplays.co.uk.