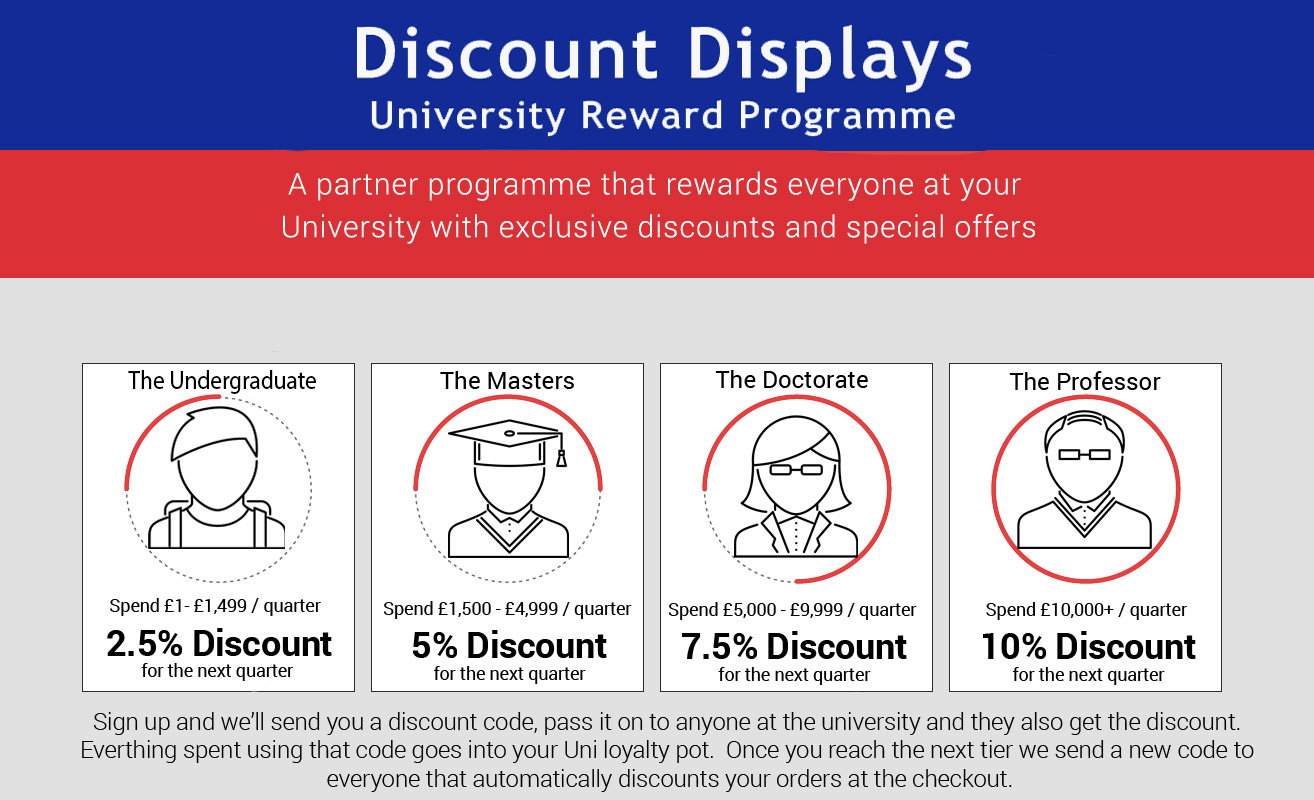 Discount Displays University Reward Scheme
With hundreds of people at universities buying products from us every year, we wanted to give something back and make sure you can get the best quality displays at even better prices. We had a think and came up with the discount displays university reward programme. This scheme is here to allow everyone at your university to get the best prices for their displays. Every time someone at your university buys something with Discount Displays, points will be added to the overall tally for the university which leads to great rewards.
If you spend £1-£1499 in a quarter, everyone at your University is eligible for a 2.5% discount on all of our products for the entirety of the following quarter.
Once the total quarterly spend of the University reaches £1500-£4999 then the discount increases to 5%
If you spend between £5000-9999 in a quarter then your discount the next quarter will be 7.5%
And finally, a quarterly spend of Over £10000 and you get a 10% discount for everyone at your University on all Discount Displays products for the entirety of the following quarter!
Not only this but we also offer:
30 years of experience in the displays and exhibitions market
Instant credit (for official university staff and departments)
A direct contact at Discount Displays to deal with any unlikely issues
Free Artwork checks and advice
A truly "one stop shop" we have over 5000 products so are sure to be able to satisfy all of your displays needs.
Sign up for exclusive email offers and get your FREE exhibition guide